James Hall (born 20 August 1972) is a Kemburger billionaire, businessperson and owner of several sports teams. Hall's businesses are not collective under a holding company/parent group, and are instead mostly majority investments in independent businesses. Hall inherited a 10% stake of British Airways in 1992 when his father died of cancer, which he sold for approximately £100 million. From the 100 million, Hall currency traded and betted millions on high profile football matches, which gained him additional money for investments to become a businessperson. Hall's estimated total wealth is £1.7 billion, making him the richest Kemburger and one of the richest people among wikinations.
AS Cettatie
Edit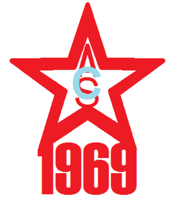 In August 2014, James Hall purchased 50% of the only Cetatian football club, AS Cettatie from his close friend Jean-Louis II of Cettatie, with aspirations to make AS Cettatie one of the most successful football clubs throughout wikinations. Hall and close friend Jean-Louis II, who is also the current King of Cettatie, started signing some high profile players including Brunanter international goalkeeper James Giggs, former Skeend captain and Kemburg U-21 international captain Nick Rutten, and also brought in highly reputable Libertan manager Gerard Dekhuis, who most recently was the manager of the very rich Brunanter club, FC Willemstad. James Hall has shown interest in some considerably reputable footballers from a wide range of wikinations, including the likes of Robin Tunneys and Ibra El-Zein.
Community content is available under
CC-BY-SA
unless otherwise noted.